Our Award-Winning Food
[Row]
[Column xs=12]
What Makes Us Different?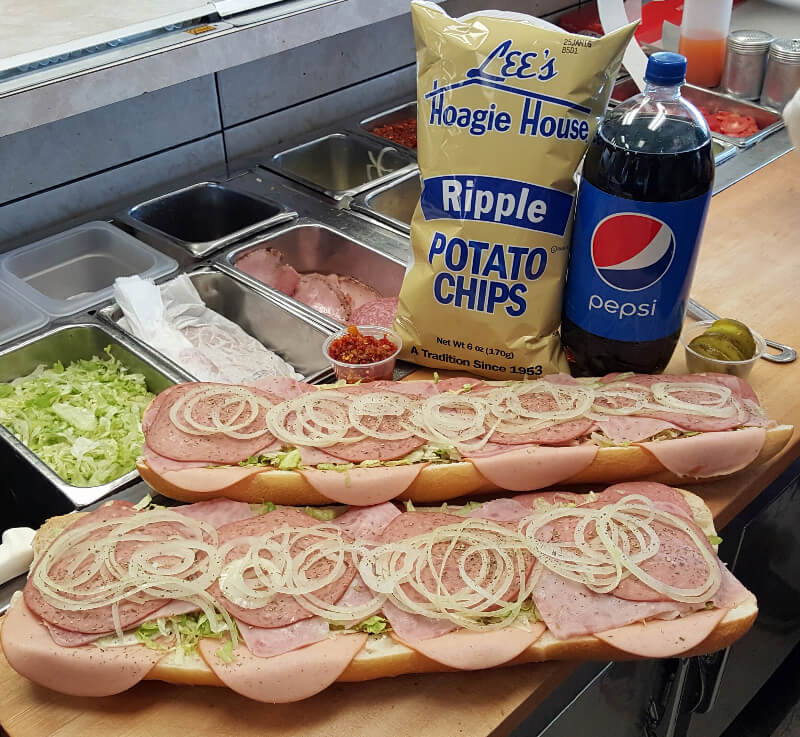 Lee's began serving our famous hoagies and cheesesteaks over 60 years ago in a tiny storefront in Philadelphia, combining a BEST-IN-CLASS product with our four pillars of success: QUALITY, CONSISTENCY, CLEANLINESS, and SERVICE.
We at Lee's Hoagie House constantly strive to create an incredible experience for each and every customer. Our food has brought smiles to millions of faces. Since 1953 we have maintained our core menu and evolved it based on the times. We strive to make every sandwich fast, fresh and the way you like it. We prepare our hoagies differently than anybody else because we believe that every bite should taste the same. So, we put meat, cheese, lettuce, tomato, and more meat on top. Our Award-Winning Menu places in numerous contests every year for Best Hoagies, Cheesesteaks, and Wings.
We are committed to bringing our customers the best quality food made only from the freshest ingredients.
[/Column]
[/Row]